DERMAPLANING AND SALON FACIALS GIVE YOU SMOOTHER, YOUNGER LOOKING SKIN
Posted 1 year ago on - Skin Care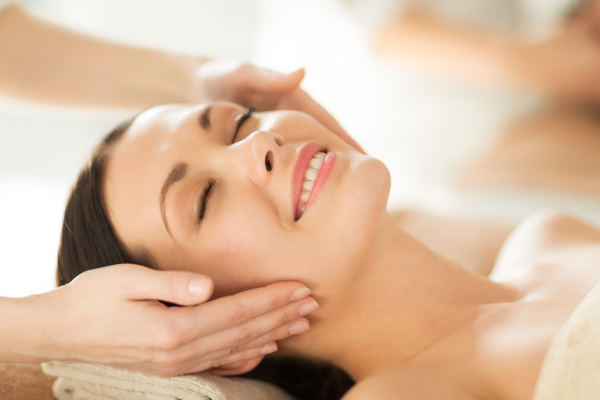 It's everyone's dream to have beautifully soft skin, but time is not our friend when it comes to maintaining a youthful complexion. Even if you've not yet begun to notice subtle signs of aging it's important to begin a regular schedule of professional facial treatments to prevent premature aging. Don't wait for wrinkles to creep up on you. Routine facials and dermaplaning can help you keep them at bay.
Professional Facial Benefits
You probably already have a skin care regimen that you use at home to keep your skin as clean, soft, and moisturized as possible, but your at-home routine is only half of the equation for beautiful skin. Keeping a schedule of monthly professional facials is the other half of that equation that will help you keep your skin looking younger and longer.
Deep Cleans- Even if you thoroughly cleanse your face every single day, you still need a deep cleaning on a monthly basis. Salon facials incorporate professional products and use specialized tools that you don't have access to at home to deeply cleanse and unclog pores to remove debris and pollutants that can leave your complexion dull and contribute to breakouts.
Hydrates- The high-quality products and professional techniques that salon facials use are designed to help your skin soak up moisture for optimal hydration, and hydration is vital to healthy skin. Salon facials are ultra-hydrating to keep your skin well moisturized and plump to prevent or minimize the appearance of wrinkles.
Fights Aging- Facials are the ultimate weapon in the battle against aging. The routine care of your skin using top-quality products, professional tools, and expert techniques rewards you with firmer and younger-looking skin that is soft and beautiful.
Heals and Nourishes- Effective facial massage stimulates circulation within your skin. Increased blood flow brings a flood of nutrients and oxygen that are vital to the generation of new healthy skin cells. Improved lymphatic flow helps to carry skin-damaging toxins out of your body before they can wreak havoc on your complexion.
Relaxes- A salon facial is an incredibly relaxing experience. Taking the time to pamper yourself regularly reduces stress that can make you look old before your time. Those who relax and de-stress regularly tend to maintain a more youthful glow.
Customized Treatment– All salon facials are customized to meet the unique needs of the individual's skin. Your esthetician assesses the condition of your skin every single time to make sure they are providing you with the services you need to keep your skin looking its best.
Dermaplaning and Its Benefits
Have you heard of dermaplaning? It's a method of removing fine facial hair that comes with an added bonus. As the surgical-grade blade sweeps away the peach fuzz it also scrapes away the outer layer of skin which consists of a buildup of dead cells. This layer of buildup causes your skin to look dull, dry, and wrinkled, and it also creates a barrier that prevents your skin care products from working effectively. Removing this barrier speeds up the skin cell renewal process and stimulates the production of collagen and elastin to combat sagging skin. This is a recipe for younger-looking skin.
Brightens Your Complexion- Scraping away that outer layer of dead skin cells instantly brightens your complexion. With the dull build-up removed your youthful glow will be restored.
Improves Skin Texture- The increase in collagen and skin cell production helps to improve the texture of your skin by filling in gaps and plumping the skin to minimize large pores and reduce mild scarring. This leaves your skin with a smoother appearance.
Evens Skin Tone- Removing dead skin cells and replacing them with new ones at a more rapid rate will also help to even out areas of hyperpigmentation, reduce redness, and minimize any other discolorations for a more even skin tone and healthy glow.
Unwanted Hair Removal- Everyone's face is covered in very fine hair often referred to as peach fuzz. While this fuzz is not really noticeable for most people, removing it does produce noticeable results. Your skin will look much more smooth and fresh. With the peach fuzz gone, you'll also find it easier to apply skincare products evenly, and even blending your makeup becomes easier for a flawless finish.
Both salon facials and dermaplaning produce the best results when performed on a regular monthly basis. The benefits build on each other over time, so schedule an appointment with a skincare specialist at The Full Spectrum Hair Salon today and experience the benefits of salon facials and dermaplaning for yourself. We'll evaluate your skincare needs and create a customized plan to give you the softest, smoothest, and youngest-looking skin possible. Come see us at 305 E Farm to Market Rd 544, #911 in Murphy, give us a call at 972.509.1565 or download our free mobile app from iTunes or Google Play to schedule your appointment today.