IRRESISTIBLE 2023 HAIRCUT TRENDS YOU'LL WANT TO STEAL FOR YOURSELF
Posted 8 months ago on - Hair Care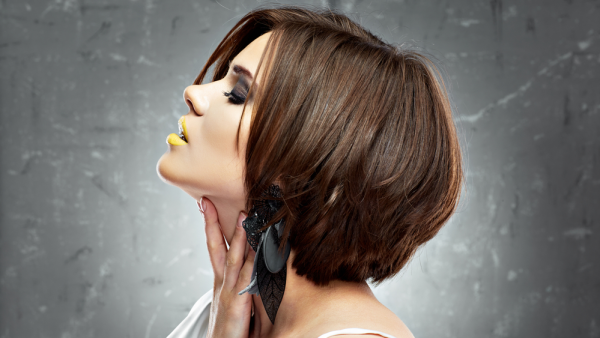 2023 is now well underway and it's brought with it plenty of irresistible haircut trends. If you're craving a change and looking for inspiration for a new hairstyle you've come to the right place. Here are some of the top picks of the cuts you'll be seeing everywhere this year, and you're going to want to steal them for yourself.
Short Bob
This is a cut that you will be seeing all over your social media feeds this year. This looks sleek and sophisticated as a blunt cut or styled with longer layers to help keep the cut's shape with thicker strands. This cut has some fun versatility. You can transform it from straight and sleek to soft and fun-loving by simply adding some tousled curls.
Butterfly Cut
The butterfly cut has been gaining in popularity in recent months and is expected to be the most requested cut this year. It's easy to understand why. The long feathery layers give this cut an effortless beauty that works well with a variety of hair lengths and textures. This cut is both easy to style and low maintenance which adds to its appeal.
The Octopus
The name may make you a bit skeptical, but once you see it you'll be easily convinced. The shape of this cut resembles a shag, only the bottom layers are longer and more piecey giving it a sort of tentacle-ish appearance. It's a soft and feminine style with just a hint of grunge. Wispy bangs are the perfect finish to this cut which works perfectly as a wash-and-go style with wavy locks.
Shaggy Bowl Cut
This haircut may inspire a bit of nostalgia with its 1970s feel. You may remember it from back in the day as the Farrah Fawcett Flip. Though similar in length to a long bob, this cut has bangs and corners that are rounded with long subtle flipped-out layers around the face. It's a sexy cut with lots of character and movement.
The Mixie
This is a cut where vintage and modern ideas collide. It's a hybrid of the mullet and a pixie cut with short bangs and layers on top and longer piecey layers in the back. As more and more continue to embrace the grunge aesthetic this cool cut will continue to gain in popularity throughout the year.
Asymmetry
You'll be seeing a lot more asymmetrical elements in many haircuts this year. Making a cut asymmetrical instantly transforms it from ordinary to extraordinary with loads of movement and visual interest. It's also a great way to capture that wow factor and turn heads wherever you go.
The Pageboy
This medieval cut that was an icon of the mid-1970s resurfaced somewhat last year, and with a recent uptick in popularity of 70s-inspired styles, it's likely to make a huge comeback this year. With the smoothly graduated turned under layers framing the face this cut resembles a bowl cut, but with more length in the back. You can give this cut a modern twist with an asymmetrical parting rather than the traditional center part.
Fun Fringes
Whatever haircut you choose, be it an old favorite or a new contender, be sure to update it for 2023 by adding a fringe. You can choose anything from long curtain-style bangs to shorter wispy ones. They will all be having their time in the spotlight this year.
If you're eager to try one of these fresh styles for 2023, the talented stylists at The Full Spectrum Hair Salon are waiting to create it for you. We stay up to date on the latest trends and styling techniques to give our clients the new and modern looks that they crave. Give us a call at 972.509.1565 or download our free mobile app from iTunes or Google Play to schedule your haircut and styling appointment today. We look forward to seeing you soon at 305 E Farm to Market Rd 544, #911 in Murphy.